This year's Pembroke Tree Lighting will be Sunday, December 4, 2016 from 2:00 – 5:00 pm at the Pembroke Town Green!

The Pembroke Tree Lighting Committee & Pembroke FUN Committee are excited to put on this wonderful holiday event.

The Pembroke Tree Lighting Committee is a group of Pembroke citizens who put on one of Pembroke's best events. Our mission is to create a fun, FREE (or extremely affordable), safe holiday event for its residents.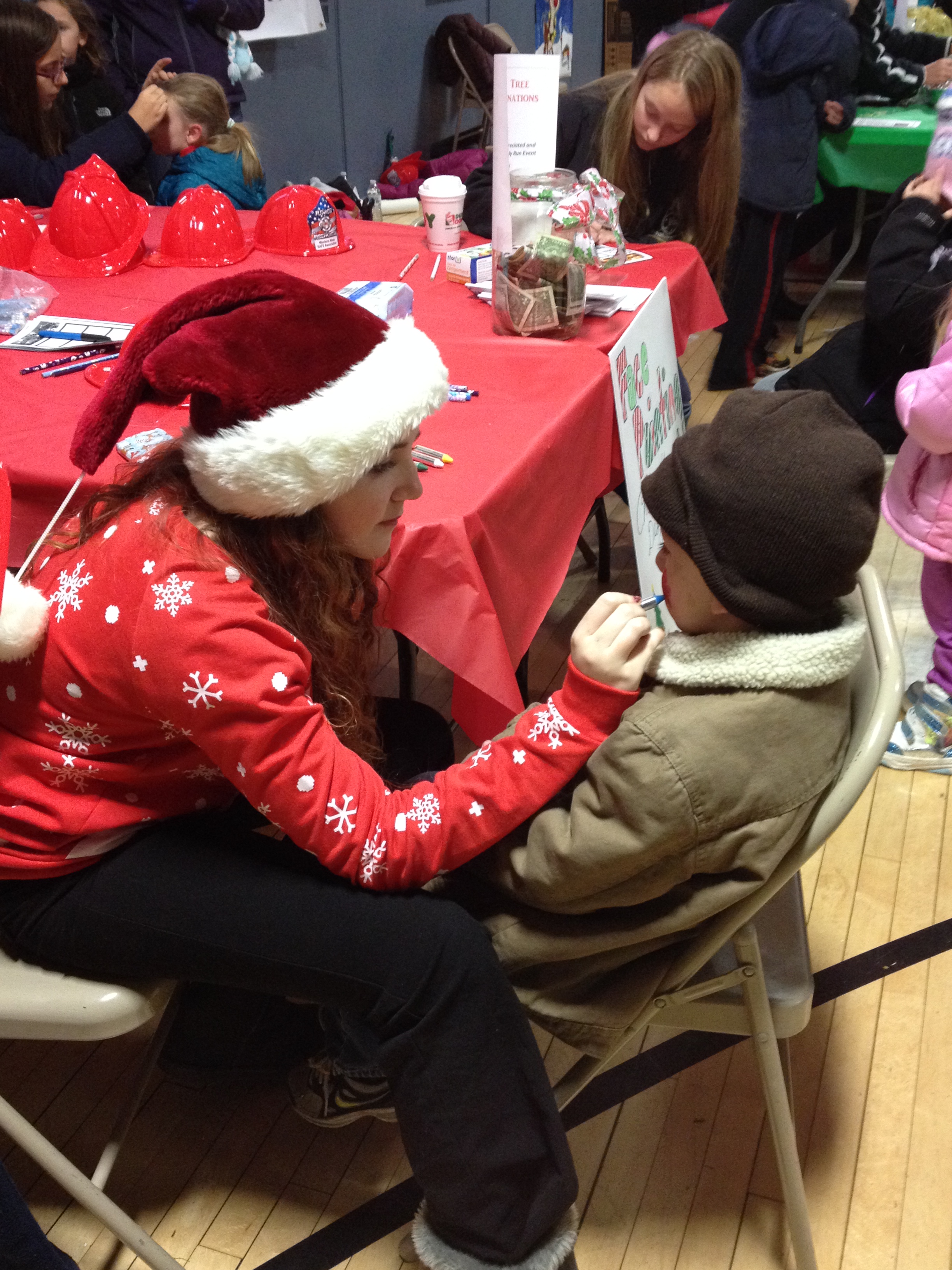 All of our activities are FREE,
however donations are greatly appreciated and go towards putting on this wonderful holiday event and other events by the Pembroke FUN Committee (where FUN is our middle name). Donation jars are located at most of the activities.
EVENTS
2:00 – 2:15
Peace Light Candle Ceremony by Pack 105 Cub Scouts

2:30- 2:45
Yellow ribbons will be placed on the Service Tree in honor of those serving in the military with Pembroke connections.

2:15, 3:00, 3:45
Live Nativity performance
3:00 – 3:30
Story Time (inside Rec. Ctr left side room)
4:00 -4:45
Holiday music by Pembroke HS Music Dept.
4:15-4:30
Reading & Music from the Grinch Who Stole Christmas (inside Rec Ctr)
5:00 pm Santa flies in on a fire truck and throws the magical switch. After, he will meet with kids in the Community Center!ACTIVITIES
Christmas Cookie Decorating
Tractor Hay Rides & Grange Car Rides

Marshmallow roasting over fire pits
Moonbounce
Pony Rides (2:30 – 4:30)
Holiday Photo Booth (inside Rec. Ctr.)
Create a Luminary
Touch-A-Truck (by the Hatch building)
Pet "Holiday Rabbits" (inside Rec. Ctr.)
Make-A-Craft (inside Rec. Ctr.)
Face Painting (inside Rec. Ctr.)
Kids Games (inside Rec. Ctr.)
AMP 103 Games & Prizes
BE SURE TO VISIT THE FOLLOWING
Christmas Sparkles & Popcorn Table (small fee)
Hot Chocolate Station
Water Station
Reindeer Food
Pembroke Ornament by the Science Fair (fee)
Frozen Characters (Rec Ctr)
Live Nativity scene with animals
MA Treasurer Unclaimed Property Table (Rec Ctr.)
Friends of the Pembroke Shelter
Touch-A-Truck (behind the bandstand & by Boys & Girls Club)
Pembroke Historical Museum (behind the bandstand)
serving cider – go say Hi to your local historians
Concession Tent – Proceeds to benefit the WV Work Camp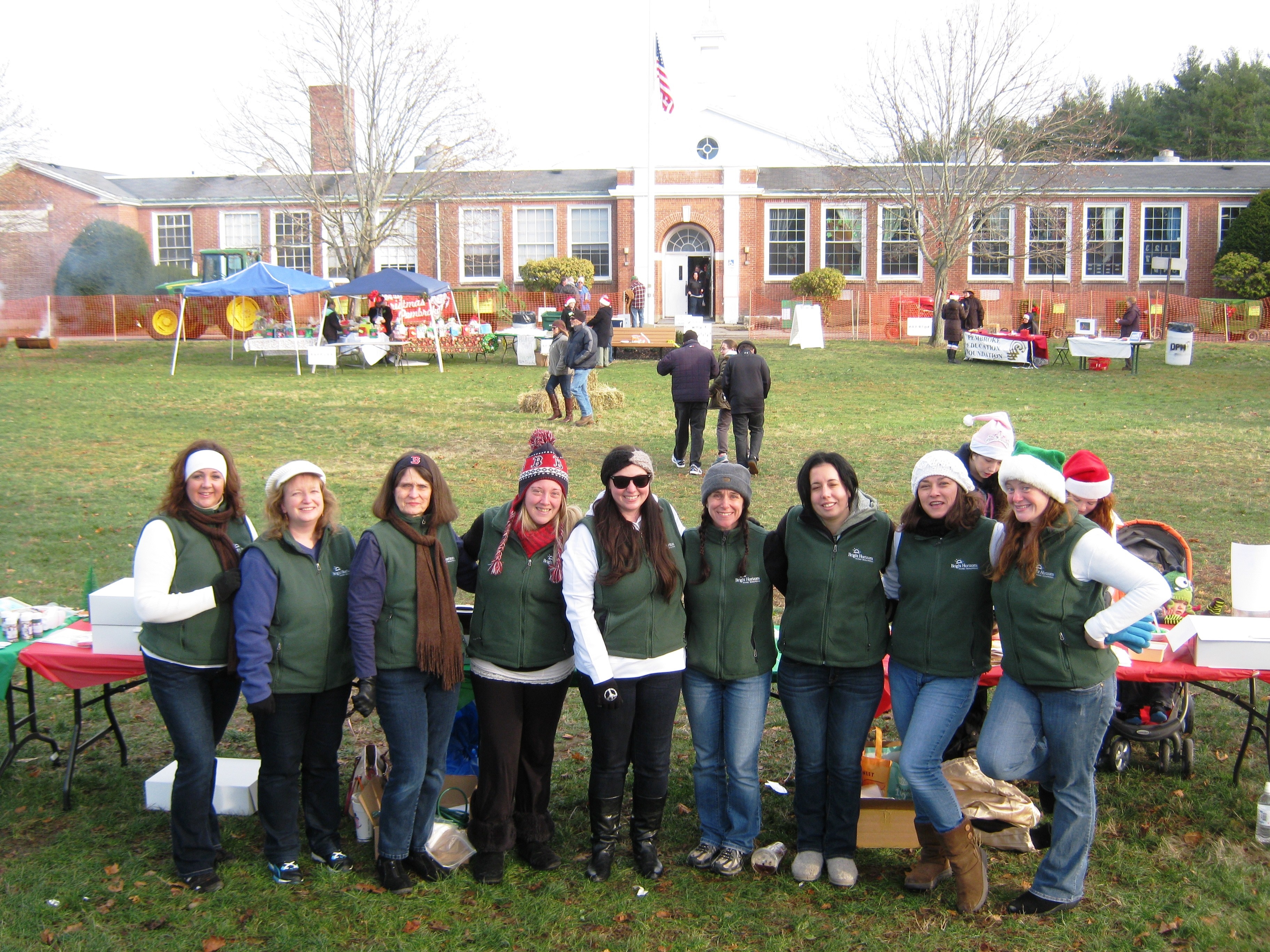 There will be plenty to keep you warm with chili, hot dogs, and grilled cheese sandwiches. Proceeds from the food go towards the West Virginia Work Camps.
Our man of the evening, Santa will fly in on a Pembroke Fire Truck and throw the magical switch around 5 pm and immediately meet with kids.
The Pembroke Tree Lighting is a wonderful family tradition. Come out and see as we light up the Town Green!
WOULD YOU LIKE TO WIN A GOLDEN TICKET?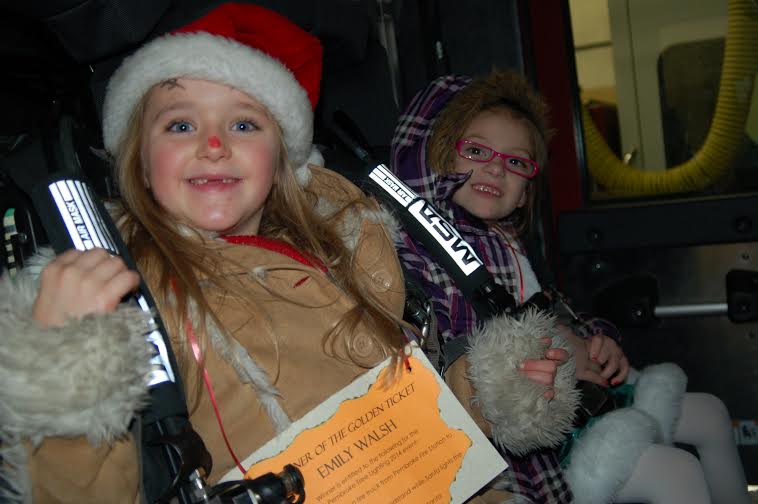 If you live in Pembroke and are in elementary school, try to win the Golden Ticket. Winners get a truly unique experience:
* You will fly over with Santa on a fire truck with full sirens where you will land at the Town Green
* You will get a front row seat as Santa throws the magical switch to light the Town Green
* You will get to go to the head of the line to sit with Santa following the event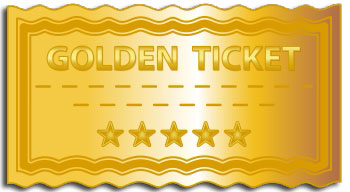 Click here for more Golden Tix info
Click here to download the entry tickets
We need some volunteers to help with this event. If you are interested, please click this link: http://www.signupgenius.com/go/10c0b4ba5aa2caaf49-…
DONATIONS
This event would not be possible without the help and support of many local businesses and families. Please check out those who are contributing to this year's event. We thank them for their generous donations:
THANK YOU for DONATIONs from:


Bright Horizons Family Solutions Pembroke- sponsoring/staffing the Reindeer Food
Pilgrim Skating Club – sponsoring/staffing the hot chocolate
Touch-A-Truck – Vehicles from Capeway Sunoco Towing, PA Landers, Pembroke DPW, Police & Ambulance, Smith Excavating & Septic, First Student, Southern Redi-Mix
Protectowire – sponsoring the Cookie Table
Pembroke Center Dunkin Donuts munchkin donations
Papa Ginos – pizza donations
Halifax Lions Club – sponsoring Marshmallows/fire pits
Girl Scout Troops 80169 & 80342 face painting/craft
Hoof &Whisker 4H kids for donating the animals
Pat Lynch/Bridgewater Savings Bank – water station
PJ the DJ, donated DJ services
Turn the Page Entertainment – providing Snow Queen
Pembroke Cultural Council grant
Pembroke Town Selectmen grant
Laura Antoniotti – Photographing the event
Patriot Cinema – providing popcorn
Theater Plus! Center Stage – Grinch performance
Mattakeesset Garden Club for their donation and volunteering at the Luminary Table
Glen Thompson donating all the firewood
Center & North Pembroke Stop & Shop – wreaths for avenue banners
Kathleen Keegan, Real Estate Rocks, donating the moonbounce
Thank you especially to all our wonderful volunteers –high school students especially from the National Honor Society and Key Club along with many adults.
THANK YOU
for being a part of our event:
DPW for installing the lights, wreaths and avenue banners
The Pembroke Fire Department
The Pembroke Police Department

The Pembroke Recreation Department
Gwynne Chapman & Pembroke High School Music Department
The Pembroke Historical Society
Melissa McCleary, Pembroke Library, Children's Librarian
The Pembroke Military Support Group
Billingsgate Farm for providing the hayride and holiday train
Silver Lake Press – for helping with our printing needs
Quatrefoil Drone Services -Aerial video of the event
Lynne Mandile – Hare Raisers 4H Middleboro
All the elementary schools generous donations to the Pembroke Pantries
along with the high school students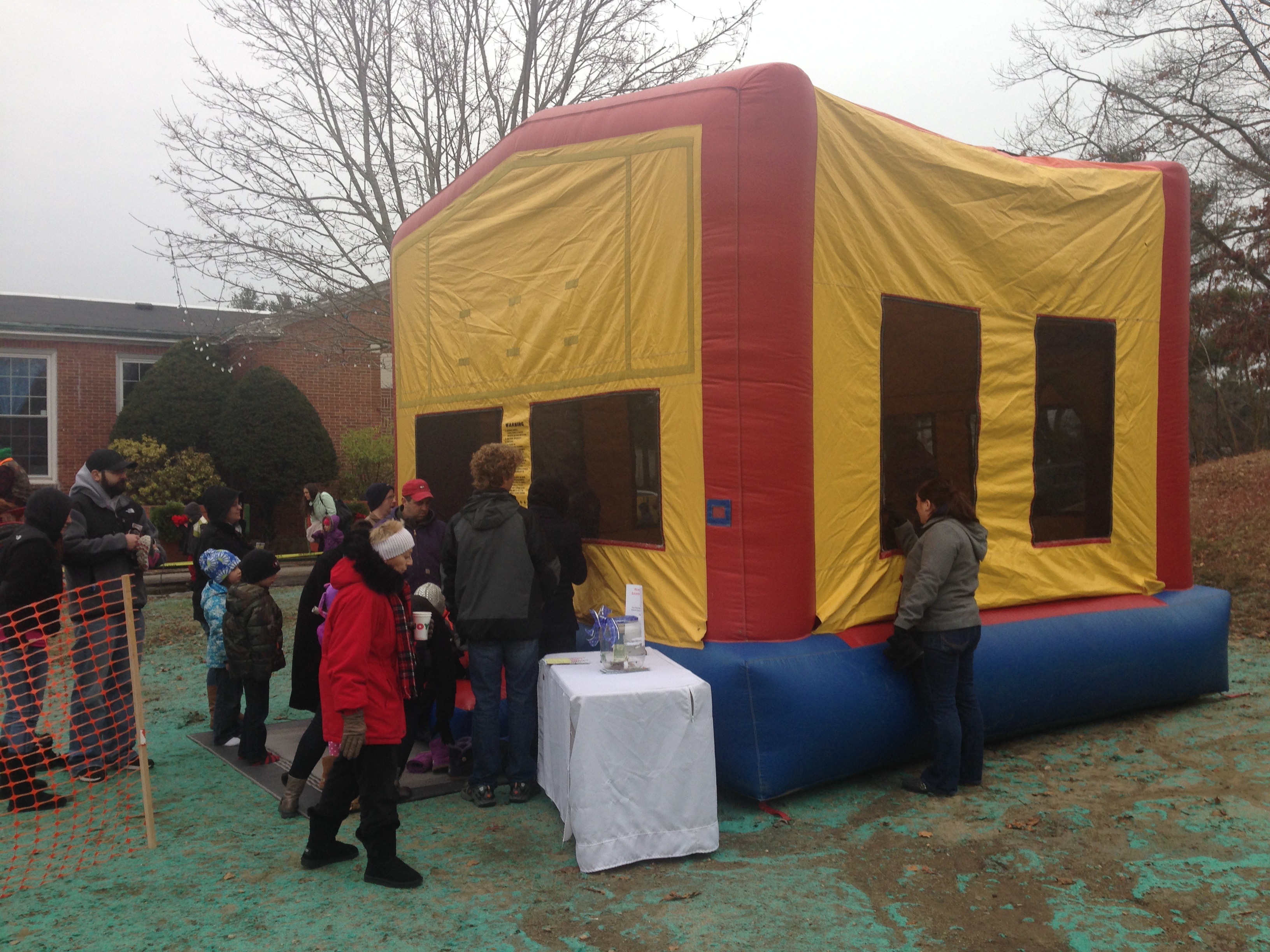 Your 2016 Pembroke Tree Lighting Committee
Your Pembroke Tree Lighting Committee is a group of Pembroke citizens whose mission is to put on the best holiday event. The committee consists of the Chairperson, Kathleen Keegan, Kyle Harney, Steve & Holly Walsh, Pat Ahearn, Lorraine, Jay, & Joseph LaRocca, PJ Lowe, Penny Winn, Pat Lynch, Ronda Polleys, Lisa McLaughlin, Heather McLaughlin, Liana Delaney, and
there's always room for YOU!
Chairperson Kathleen Keegan with her Senior Elf, Kyle Harney wishing you a Merry Christmas and Happy Holiday!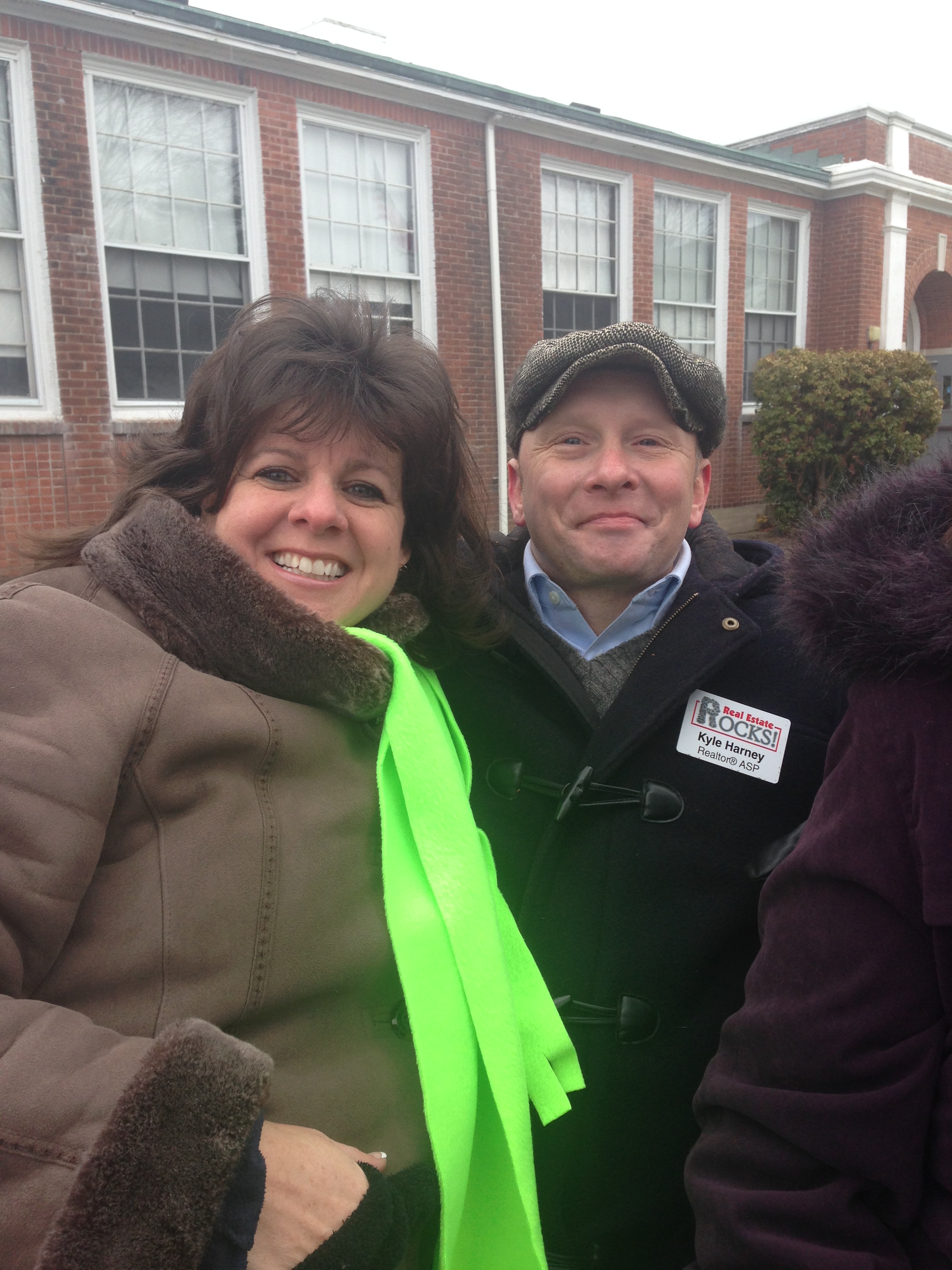 We welcome any suggestions, ideas, or feedback on our event.
Contact Info:
Mailing Address: Pembroke Tree Lighting c/o Real Estate Rocks, 290 Center St Pembroke, MA 02359
Chairperson: Kathlleen Keegan
Cell: 781-775-4670
Email: Kathleen@RealEstateRocks.com
LIKE us on FaceBook!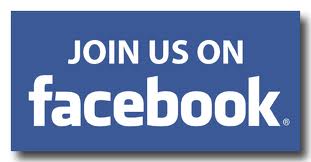 This website is hosted by Real Estate Rocks, your Pembroke Realtor.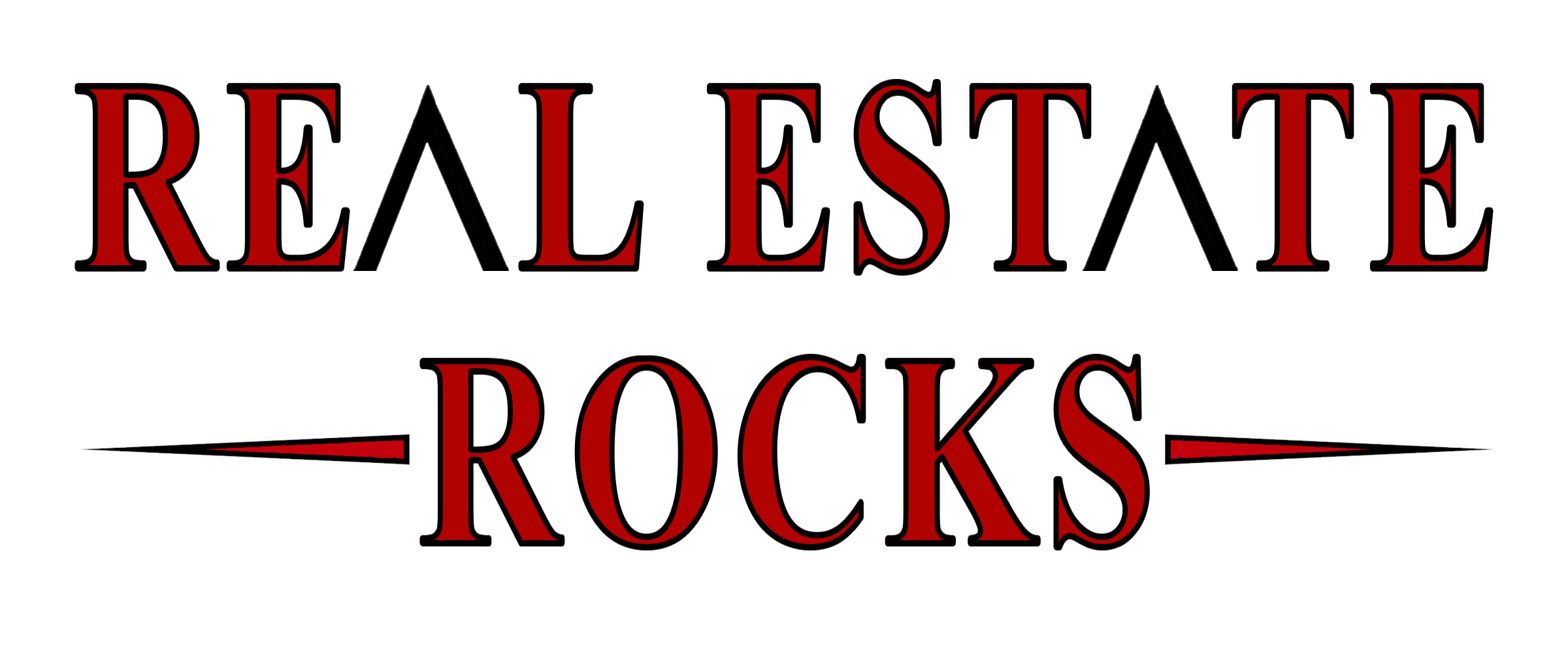 What makes Real Estate Rocks unique?

SELLERS Click Here
BUYERS Click Here
REAL ESTATE AGENTS Click Here
And we'll do it again next year, Sunday Dec. 3, 2017!